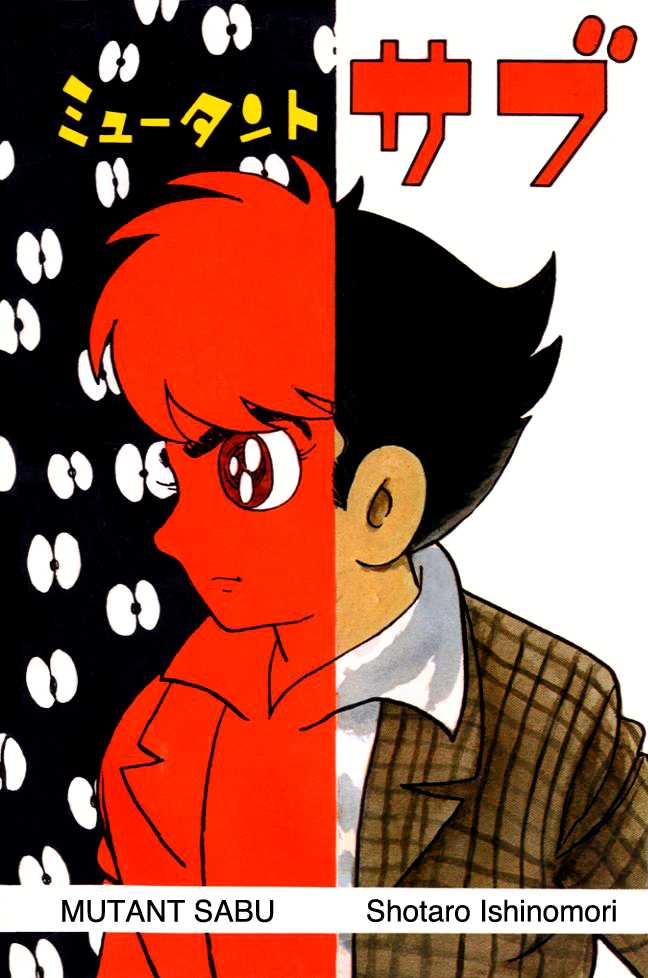 We are publishing Mutant Sabu, a three volumes long classic manga from the esteemed Shotaro Ishinomori.
Though Mutant Sabu might look like a shounen manga by modern standards, it was originally published in Kobunsha's Shojo magazine in 1961. (This was before shoujo manga as we know it was even invented.) It was later republished in Shogakukan's Shonen Sunday and in many other magazines by various publishers. However, our version is based on the 2007 reprint by Kadokawa Shoten.
The first chapter is live as of today, and more will be published weekly for now.
A young man named Sabu gets into a car crash. After a blood transfusion in the hospital, he suddenly realizes that he can read the thoughts of other people. The transfusion has also awakened other powers sleeping within him, and soon he finds out he can also use mind control and telekinesis.

Eventually, Sabu starts finding other people with powers similar to his. However, he also finds himself to be of great interest to mad scientists, government spies and powerful corporations, which gets him involved in one strange case after another.
Shotaro Ishinomori (1938-1998) was a legend of not just manga, but Japanese entertainment in general. Later during his career he also created many other superpowered mutant heroes, and named many of them Sabu to honor this early work.
The amount of manga Ishinomori produced during his decades-long career exceeded even that of his mentor, the legendary Osamu Tezuka. During the birth years of modern Japanese comics, Ishinomori was one of the men who lived and worked with Tezuka, Fujiko Fujio, Fujio Akatsuka and other legends in the atelier apartment known as Tokiwa-so in Tokyo. He moved there after graduating from high school in 1956, and lived there till 1961.
Although Cyborg 009 is Ishinomori's best known manga, and has been adapted and re-adapted many times in anime form (most recently in the new movie that hit the theaters just last month), he is equally well known from the numerous tokusatsu TV shows he created and fostered into multimedia franchises. Such franchises include Kamen Rider, Kikaider, Inazuman and others.